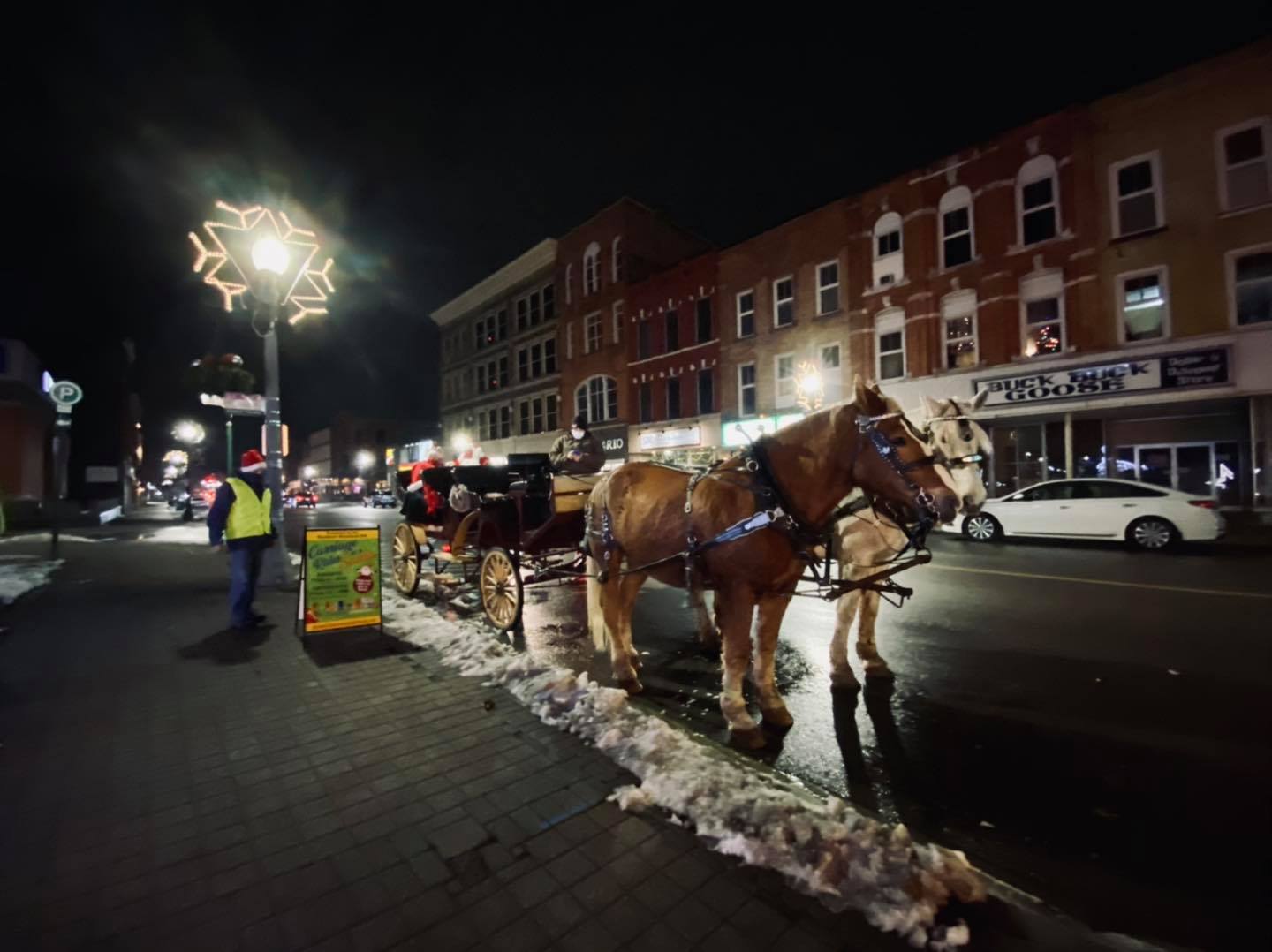 It's our downtown businesses that are at the core of the BIA's operations. Everything the BIA does is an effort to promote the area's businesses, and help them to flourish. Here you'll find important information for those who operate or are considering the establishment of a BIA member business.
Newsletter
Every month the BIA publishes a newsletter with all the latest news and information relevant to downtown businesses.
See below for the most recent issues:
BIA Meetings
The BIA Board of Management meets the 1st Thursday of every Month at. 8:30 AM. Meetings are open to all BIA members and are usually held in the BIA Board Room at 5 Graham St. But with Covid 19 we are meeting Virtually on Zoom. Call the office to request the zoom link and an agenda in advance.
Sub-Committees: Promotions, Advertising & Marketing
Our sub-committees are enthusiastic and dynamic groups of people with the same basic interest at heart; making Downtown Woodstock a fun and lively place to shop, dine, work and play. The Sub-committees' goals are to improve on the events that we have, to explore new events and ideas, to offer input and assistance in establishing our events, to promote the events, and to generally liven up the Downtown. Have a great idea? Come and share it with us! New Members are always welcome.
Associate Membership
In 2009, the BIA Board approved a plan to allow businesses outside the BIA boundaries apply for BIA associate membership. For details and benefits of this program please contact info@downtownwoodstock.ca
Community Improvement Program
In 2011, Woodstock's Community Improvement Program was revised. It now offers a wide variety of benefits for businesses in the BIA. You can find more information below.
Incentive Program
See below for Community Improvement Program - Incentive Programs
Downtown Woodstock BIA
Board of Management
The BIA Board is made up of several business owners from the BIA district.
Any and all BIA Members are welcome to attend the monthly board meetings.

The Board shapes the direction the BIA and by extension the Downtown takes.

These meetings are also open to the public and can be attended by contacting the BIA office.

The BIA Board meets every first Thursday of the month at 8:30 a.m.

All BIA Board meetings will be held virtually (via. Zoom) until further notice.

The Annual General Meeting, takes place every year around early May/ late April. Due to COVID-19, the Annual General Meeting will be held virtually. It welcomes all BIA members to come together to review the previous and upcoming year.
So what does a BIA Board do?
A BIA Board is committed to:

Attending all regulatory scheduled Board meetings .Approximately 9 per year lasting up 1.5-2 hours
Supporting BIA Board approved initiatives via: aiding in dissemination of information to members and public; presenting positive and respectful representation of approved initiatives, participating as appropriate in approved initiatives, providing knowledge/expertise as it may pertain to BIA activities and initiatives
Attending select BIA and/or City of Woodstock meetings required
Providing strategic direction to BIA initiatives that support the overall purpose of the BIA


Representing the interests of the Woodstock BIA membership both as a whole and as a representative of your industry

Get Involved Become
a Board Member
Help shape Downtown Woodstock
for the future!

Only Downtown Woodstock BIA members , which include business owners/managers located within the BIA district can apply for a BIA Board of Management position. ​
Your expertise and passion for Downtown Woodstock combined with your desire to work in cooperation and positivity with your fellow members is what shapes our community for the future.
The Woodstock BIA is led by a Volunteer Working Board of Management comprised of elected BIA members and one member by City Council.
We currently have three vacancies on the BIA Board for the remainder of the term ending December, 2022.
To ensure the BIA members have a Board that is well positioned to represent the key functions of the BIA we are looking for individuals with expertise or interest in the following categories:
If you are interested in nominating yourself or another business owner within the BIA district, please click the link below.
Get Involved Be Part of
a BIA Committee
Have you ever thought about being on a Committee with the BIA?
We are looking for BIA Members to assist the BIA Board in a few areas.
Beautification
Santa House
Help Us Beautify Downtown Woodstock

Please keep your storefronts clean,
to help us beautify
and keep our Downtown clean!
It's very important that we continue to keep the sidewalks and streets clean and beautiful for both locals as well as tourists!
We request all Downtown businesses to do their part in keeping our Downtown clean and safe!
We would kindly ask that all businesses keep their storefront clean, shovelling and sweeping where needed each day.
Thank You!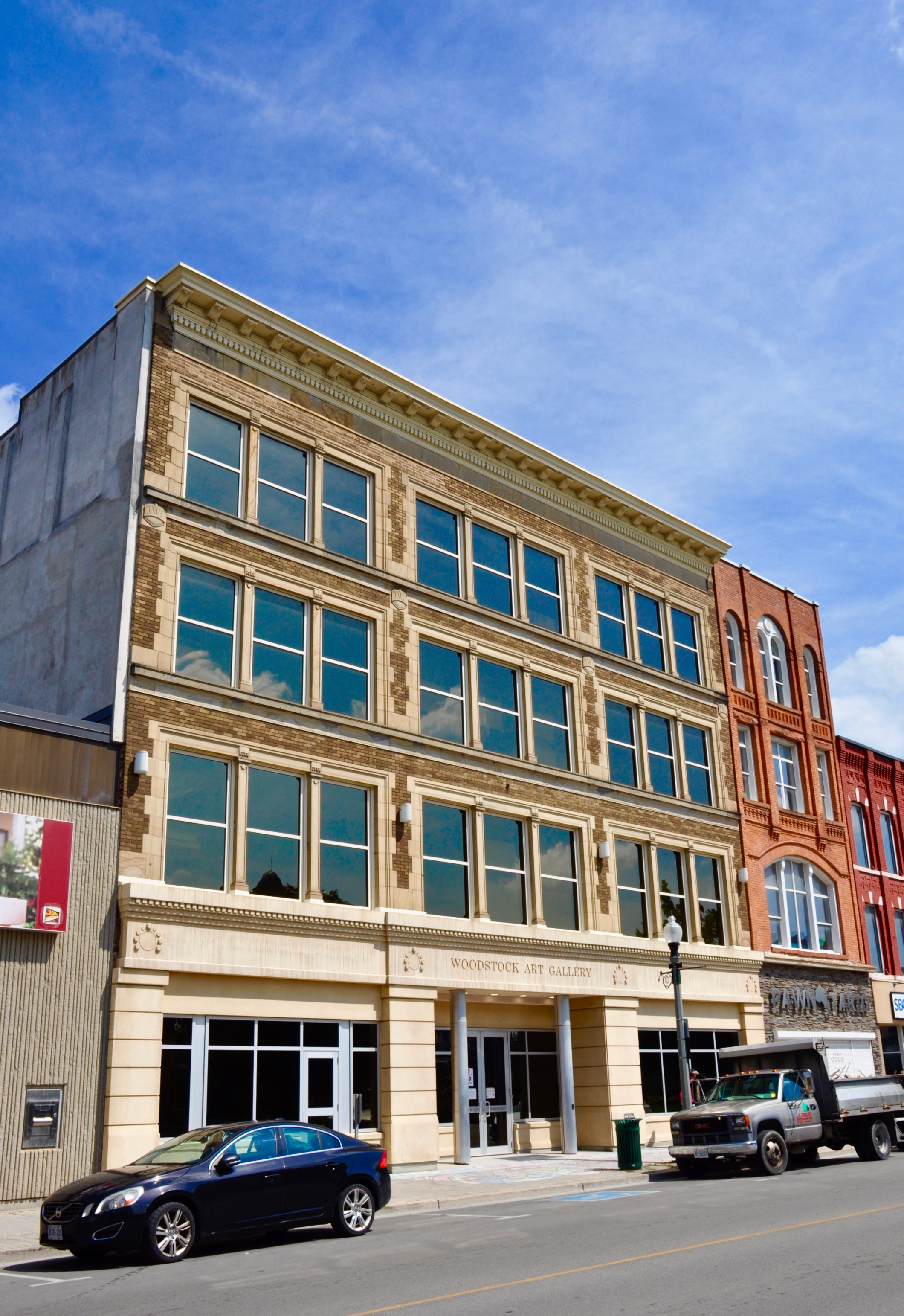 Tax Grant Program

The City will grant back 100% of the increased (City & county) portion of property taxes for a five-year period following physical improvement to a building.
Facade Improvement Grant & Loan Program
A grant of up to $10,000 per storefront or $30,000 for a corner building for the refurbishment of existing facades. Similar to the facade loan program, the amount of funds granted will equate to 50% of the value of eligible works.
A 10-year interest free loan to encourage the refurbishment of downtown properties within the Community Improvement Plan Area. The program provides interest free loans of $25,000 per distinct building. No payments are required during the first five years. Beginning in year six, minimum payments of $1,000 per year are required. Any outstanding balance is due by the end of year ten. Available funds equate to 50% of the value of eligible works.
Residential Conversion & Intensification Program
Grants of up to $5,000 per new unit or $40,000 per application to encourage the development of new residential units in the downtown.
In addition to the grant portion of the program a 10-Year interest free loan of up to $10,000 per unit of $80,000 per application will also be available. Available funds equate 50% of the value eligible works.
Parking Fee Grant Program
The City will grant back the cost of municipal parking permit fees for certain targeted developments.
Grant In Lieu of Permit Fees
The City will grant back municipal permit fees (building permit fees, sign fees, etc.) upon project completion.
Awning, Signing & Decorative Lighting Program
A one-time grant for eligible improvements to awnings, signage and/or lighting to a maximum of $3,000 per distinct building.
Similar to the facade loan program, the amount of funds granted equate to 50% of the value of eligible works.
Non-Street Front Facade Loan
A 10-year interest free loan of up to $25,000 per distinct building for the restoration needs of the rear or alleyway facing portions of buildings in the Central Area of the CIP area. Similar to the facade loan program, the amount of funds loaned equate to the 50% of the value of eligible works.
Additional Incentives
In conjunction with most of the loan/grant programs, a grant may be available to assist with the preparation of a design study for restoration and preservation projects of up to $1,500 per applicant. In addition, the City will incorporate the cost of legal and registration as part of the incentive to those accessing CIP programs.