Downtown Woodstock BIA Business Directory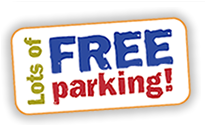 3 Hour Extended Parking in Downtown Woodstock!


Shop
Downtown Woodstock has plenty of
free parking for every time you visit. Click to edit this text block. Effectively introducing your products, services, menu or whatever your great company offers, is the foundation of a powerful website. Visitors are interested in what you can do as a company, and what makes you different from all of the competition. So be sure to tell them!
Dine
Check out our many fine
restaurants
delivering delicious cuisine and enjoy the great pubs and nightclubs.
Work
If you already work downtown we've got news and program information for you on our
members' page.
Play
When seeking something fun to do, look no further than our wide variety of
events for all ages, running year-round right here in Downtown Woodstock.
Downtown Woodstock BIA Business Directory
Banks

BMO Bank of Montreal
534 Dundas St.
519-539-2057

www.bmo.com

CIBC
441 Dundas St.
519-537-6221

www.cibc.com

Meridian Credit Union
396 Dundas St.
519-537-8194

www.meridiancu.ca

Royal Bank
452 Dundas St.
519-537-5574

www.rbc.com

Royal Bank Business Banking / Agricultural Banking
476 Peel St.
519-421-2400

www.rbc.com

Scotiabank
485 Dundas St.
519-421-1309

www.scotiabank.com

TD Canada Trust
539 Dundas St.
519-539-2002

www.tdcanadatrust.com

Your Neighbourhood Credit Union
400 Dundas St
519-537-8121

www.yncu.com

Bookstores
Business Organizations
Downtown Woodstock BIA

5 Graham St., Suite 201
519-537-5721

www.downtownwoodstock.ca

Woodstock and Area Small Business Enterprise Centre
453 Dundas St.
519-421-2129

www.woodstocksmallbusiness.ca

Woodstock District Chamber of Commerce
476 Peel Street, 3rd floor
519-539-9411

info@woodstockchamber.on.ca

www.woodstockchamber.on.ca

Business Services
ABL Employment
423 Dundas St.
519-914-5125

www.ablemployment.com

At The Office
476 Peel St., 3rd Flr.
519-290-2221

www.attheoffice.ca

Bennett Signs
12 Brock St.
519-537-7108

www.bennettsigns.ca

Employment Solutions
40 Metcalfe St.
519-539-5730
1-866-225-0105

www.empsol.ca

Erb Signs
431 Main St.
519-537-4440

www.erbsigns.ca

Strobe Creative
5 Graham Street, Suite 202

info@strobecreative.com

StrobeCreative.com

Chiropractors/ Massage Therapists
Chiropractors

Barnes Chiropratic Offices
540 Peel St.
519-537-6471

www.barneschiropractic.ca

Meyers Chiropractic & Massage Clinic
101-338 Dundas St.
519-537-7058

www.meyerschiropractic.com

info@meyerschiropractic.com

Dr. Paul Row
30 Metcalf St.
519-539-0285

Dr. Albert Olah
600 Princess St.
519-539-0424

Massage Therapists

Gdanski Massage Therapy Clinic
45 Wellington St. S
519-539-2555

www.glengdanski.wordpress.com

Annette Klosler, RMT
38 Riddell St.
519-532-6392

annetteklosler.rmt@hotmail.com
Rebecca Kitchen,Registered Massage Therapist
513 Dundas St. Back door
519-532-1834
info@rebecca-rmt.com
www.rebecca-rmt.com

Lindsay Van Asseldonk, Registered Massage Therapist

514 Princess St. Suite 110
519-532-3000

www.woodstockmassagetherapy.com


Steele Health & Wellness Centre
Simon Steele, RMT
600 Princess St Unit 100
519-290-6799

info@steelehealthandwellness.com

www.steelehealthandwellness.com

Churches
Church of the Epiphany
560 Dundas St.
519-537-3921

epiphanych@execulink.com

www.epiphanych.com

CornerStone Baptist Church
34 Graham St.
519-537-0125

pastor_csbc@bellnet.ca

www.cornerstone-baptist.ca

Dundas Street United Church
285 Dundas St.
519-537-2522

www.dundasstunitedchurch.ca

First Baptist Church
603 Adelaide St.
519-537-5261

www.fbcwoodstock.ca

Koinonia Christian Fellowship
15 Vansittart Ave.
519-539-5149

www.kcf.org/woodstock

woodstock@kcf.org

Oxford Baptist Church
278 Hunter St.
519-537-7612

oxfordbaptist@execulink.com

www.oxfordbaptist.ca/home

River of Life Christian Fellowship
415 Dundas St.

Trumpet of Truth Fellowship
425 Dundas St.
519-537-6755

trumpetoftruth.org

Collectibles/ Games/ Hobbies
Nutt's Collectables
563 Dundas St.
519-537-3767

www.angelfire.com
Computer Services
Cellular Magician
399 Dundas St. (Inside The Record Works)
226-973-2690

www.cellularmagician.ca

Convenience/ Grocery
Consumer's Variety
397 Dundas St.
519-539-4031

Shoppers Drug Mart
333 Dundas St.
519-537-3491

www.shoppersdrugmart.ca

Counselling/ Meditation
Dr. Charles D. Wilson
564 Peel Street
519-539-4880

Diversity Counselling
Tami Murray, CYW, BSW, MSW, RSW
(226) 238-0464

45 Wellington St. S

diversitycounselling37@gmail.com

http://diversitycounselling.ca/
Credit Counselling Services
Credit Bureau of Woodstock & Oxford County
13 Light St.
519-539-8196

thecreditbureau@execulink.com

Dental Services
Schools
Shoes/ Repairs
Downtown Dollars
This is truly a gift that is perfect for everyone, as you can put the Downtown Dollars towards a purchase of any item at participating businesses in Downtown Woodstock. Downtown Dollars can be used just like cash at any our Downtown businesses, so you can identify which businesses are considered Downtown. Our boundaries are Hunter/Princess St. to the north, Oxford/Mill St. to the west, Main St. to the south and Bay/Beale St. to the east.
PPE Kits
The BIA is currently in the process of creating FREE PPE kits for Downtown BIA Businesses! We hope to have these kits completed in early September.


These kits will offer the following PPE products:

2 bottle(s) of hand sanitizer,
50 Disposable masks
1 bottle of disinfectant spray
1 BIA max-capacity window decal
2 BIA social distancing floor decals
Laminated COVID-19 Signage